PBS News– "What's fueling the growth in North Carolina hemp production"
Blue Ridge Country – "Fall Fun at Franny's Farm"
WLOS 13 ABC – "Spotlight Carolina"
Biltmore Beacon – "Come Learn About The Growing Hemp Industry in WNC"
Channel 7 WSPA – "Franny's Farmacy holding "Girl's Trip" next Thursday"
Chicago Tribune – 
"Women leading 
way as hemp revival sweeps Western North Carolina
"
WLOS 13 ABC –
"SBI proposes changes in state hemp laws to clear up confusion"
FOX Carolina – "CBD shop opens in Greenville"
WYFF Channel 4 – "Franny's Farmacy opens in Greenville"
WLOS 13– "Road Trippin at Franny's Farmacy Hendersonville"
Upstate Business Journal– "Franny's Farmacy opens in Westone development"
WNC Guide– "Hemptastic Farm Tours @ Frannys Farm"
WLOS 13- "CBD Oil in Pet Products"
Mountain Xpress- "Science Pub: A Conversation About Hemp"
WLOS 13 ABC-"Frannys Full Line of CBD Products"
WLOS 13 ABC– "News 13 Investigates: Mountain stores aren't budging when it comes to CBD in food products"
WLOS 13 ABC– "N.C. lawmakers to help grow local hemp industry with Farm Act"
WLOS 13 ABC – "Rain more than an inconvenience — it's threatening the hemp crop"
Vacation Idea – "25 best North Carolina Wedding Venues"
Entreprenuer Magazine– "From Seed to Shelf, How This Husband-Wife Duo Created a 'Hempire'"
Agri-Pulse – "Farm bill puts hemp on the map and in the ground"
Biltmore Beacon– "De-stress on Franny's Farm with baby goats"
Carolina Cannabis News– "Q&A with Hendersonville Police post hemp store break-in"
WLOS 13 ABC – "WANTED: Suspect in early-morning break-in at Franny's Farmacy in Hendersonville"
Carolina Cannabis News – "Franny's Farmacy robbed overnight"
Franny on TEDx – "The adventures of a female hemp pioneer in North Carolina"
Channel 7 News – "Greenville, SC – We had some special visitors on Carolina Morning Friday."
Carolina Spotlight, ABC News – "Franny's Farmacy offers a full line of CBD and Hemp products from Tinctures, Vape Pens, Smokables, Pet Products, Edibles and Topicals (Healing Lotion, Salve and Massage Oil)."
Mountain Xpress– "Year in review: Noteworthy WNC farm & garden news"
Ashvegas – "Hendersonville gets first hemp dispensary as Franny's Farmacy expands"
The Free Thought Project– "As Hemp Legalized, Facebook Now Banning Hemp Pages in Apparent Move to Protect Big Pharma"
Mountain Xpress – "Franny's Farmacy opens first CBD store in Hendersonville"
Fox Carolina – "First CBD store opens in Hendersonville, NC"
WLOS Grand Opening Video ABC- "CBD Dispensary Open in Asheville on Merrimon Ave"
Carolina Cannabis News – "Franny's Farmacy radio ad pulled ahead of grand opening"
3 Big reasons to visit HempX Asheville 2018
Well Fed Baker-Chocolate Hemp Seed Butter & A Trip to Franny's Farm
WSOCTV – "Local hemp farm owner ups security after increase in visitors"
WLOS 13 ABC – WNC industrial hemp pioneer to speak at TEDxAsheville 2018″
WLOS 13 ABC – "Buncombe County farmer puts her high-profile garden on lockdown"
WLOS 13 ABC – "Reality Check: Industrial hemp 1 year after the movement started, where things stand now"
Mountain Xpress – "WNC's industrial hemp growers reflect on experimental first season"
Capital at Play– "Farmers  Fired up for Hemp"
Like many other athletes incorporating CBD into their active lifestyles, Pete Ripmaster prioritizes finding products that are natural, high-quality, and preferably local. That's why Franny's Farmacy is his first and favorite source for CBD.
Read More →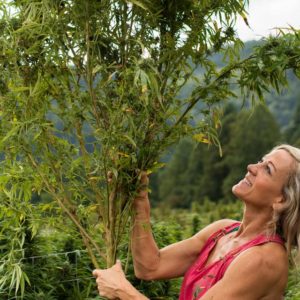 As seen on Leafly: Nestled on a sprawling North Carolina farm, Jeff and Franny Tacy have carved out their own little piece of heaven. The farm …
Read More →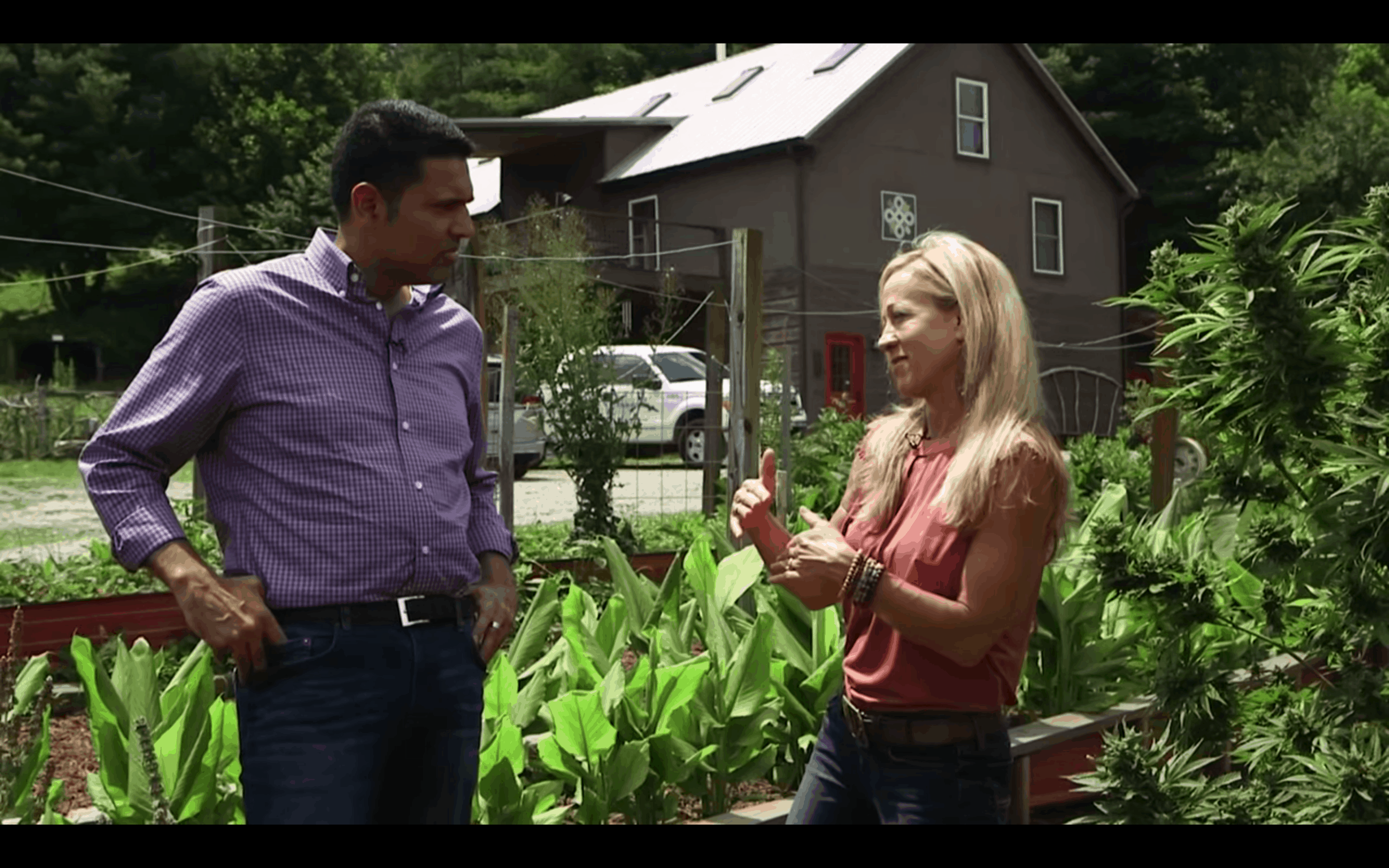 PBS NewsHour recently published a spotlight story about the growth of hemp production in North Carolina. Since the state legalized the production of industrial hemp with its pilot program in 2017, the market has been booming.
Read More →
The adventures of a female hemp pioneer in North Carolina. Farmer Franny is on a mission to learn and educate about hemp and is paving the way for hemp farmers in her state and beyond.