Interested in Franchising
a Franny's Farmacy?
In less than one year, Franny's Farmacy has grown from a seed in the mind of its founders, to a full-fledged East Coast cannabis authority.  Expanding from one local Asheville, NC location to over half a dozen dispensaries across North Carolina, Georgia, South Carolina, and Connecticut – with many more on the way for the first half of 2020.
Franny's worked with FMS Franchise Team to create a world-class franchising package throughout the middle part of 2019.  Franny's Farmacy's first franchise location in Athens, GA opened in December, 2019.  Quickly obtaining momentum, a Hickory, NC also launched.  On the heels of this growth, Frannys will open it's 3rd location in Clemson, SC in early Spring 2020.  A 4th franchisee developed a high-end Franny's Farmacy concept in Westport, Connecticut's iconic Bedford Square, just a short drive from New York City.  It is set to open around Memorial Day 2020.
Full-spectrum cannabis derivatives had a revitalization in 2019.  Valued and promoted by doctors and patients alike, CBD is one of many of these derivatives to be considered a revolutionary, non-psychoactive substance.  As a result, Cannabis and CBD businesses continue to reach new heights as one of the fastest growing industries in America.
$14 billion dollars of projected growth by 2026 – in cannabinoid-based products alone.  And it doesn't stop there!  Cannabis has the potential to revolutionize industries like textiles, building materials, plastic, fuel and others as well.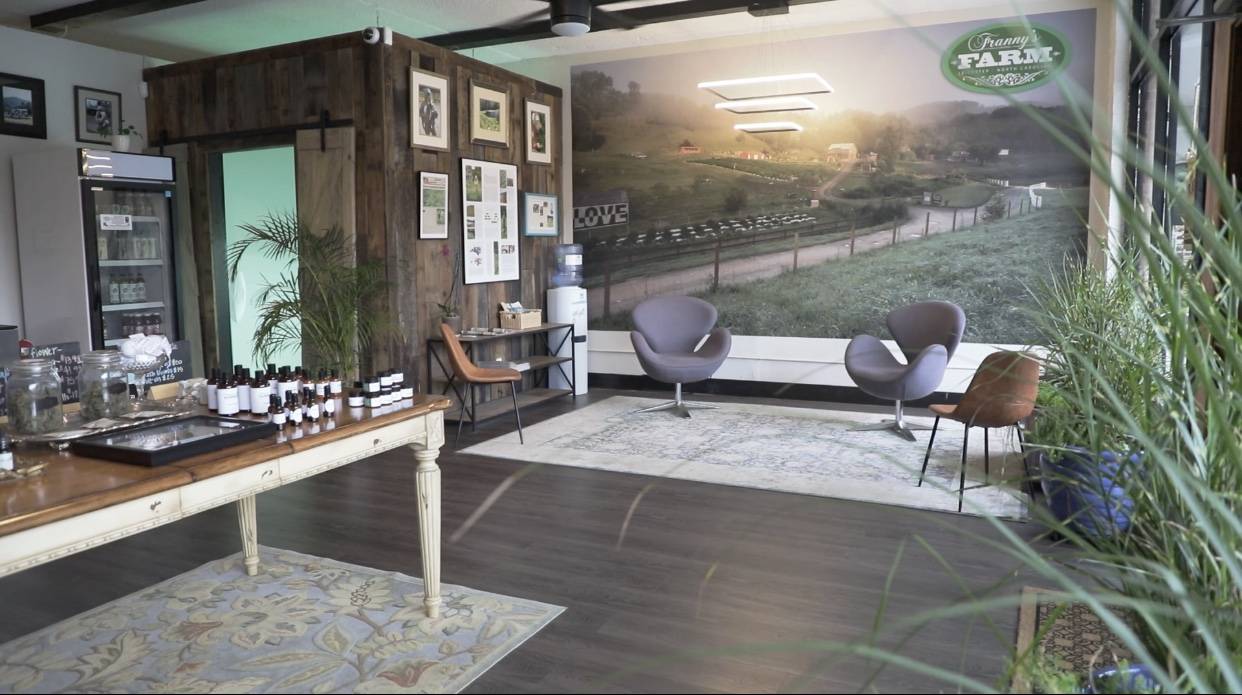 Considering a Cannabis / CBD franchise?
The Franny's Difference
Franny's brand offers a high-profile, mission-driven brand with national press.
Franny's controls its supply chain with vertical integration, eliminating risk while increasing product quality and customer loyalty.
Franny's backs their products by certificates of analysis (COAs) provided by a DEA-certified testing facility.
Obtains financial expertise required to provide guidance around credit card authorization, point of sale, lending, insurance, etc.
Franny's offers continuing education/training that includes: buyers' guides, product descriptions, consumer data, video tutorials, technology insights, and more.
Franny's provides marketing expertise to navigate how to digitally market your business and the regulatory requirements therein.
Franny's provides a data backed, revenue growth strategy.
Franny's supports you with easy fulfillment (simple products, pricing & ordering process).
Franny's Farmacy offers the total package. Vertically integrated, franchisees are lifted and supported by every aspect of the business. Franny's controls their entire CBD supply chain: farms, processing plants, manufacturing, and distribution (which is rare) – ensuring consistency, quality and availability – from plant to sale.There are many CBD suppliers out there, from small businesses to corporate giants. Small businesses can struggle to support demand and provide consistently high quality products. Corporate giants, aside from lacking soul, often source low quality, un­regulated, industrially manufactured CBD from impoverished countries, to keep profits high.
Franny's Farmacy businesses are based on years of experience and knowledge and inturn providing value to their Cannabis and CBD products that is trusted and supported by their successful eCommerce and franchise dispensary model.

Still Not Convinced?
Consider our additional competitive advantages:
Lower Costs
Franny's franchises do not have the barriers to entry that medical or recreational cannabis companies do (high license costs, limited availability).
Franny's executive team can assist with all levels of getting started, including: real estate speculation, build-out, staffing, inventory, insurance, banking, hiring, training etc..
Greater Abilities to Market & Sell
Franny's is a woman-owned business and the first woman-owned hemp farm in the state of NC in 75 years.  We get fantastic national press- and were recently featured on PBSNewsHour (while in business less than a year).
Franny's CBD franchises target the wellness community and a wide range of consumers, given its products are not psychoactive.  Larger audiences = larger spending.
Franny's is living wage certified, with no middle-men in the supply chain, ensuring ethical profitability and marketability of your franchise.
We allow you a 50/50 split of online net profits from your protected zip codes and you also own all the rights to future wholesale accounts within the same zip codes.
Higher Quality = Greater Brand Loyalty & Spend:
Franny's offers high quality, full-spectrum hemp oil, locally sourced with high standards controlled end-to-end in the supply chain.  CBD competition typically offers CBD isolate imported from foreign sources, which are unregulated and open to health risks.
With the majority of Franny's customers using its CBD products for health and wellness, quality translates to customer loyalty, with consistent purchases over time (think subscriptions) and high average order values (greater revenue).
Committed to helping you succeed, we do all that we can to make it easy for you to focus on sales and services.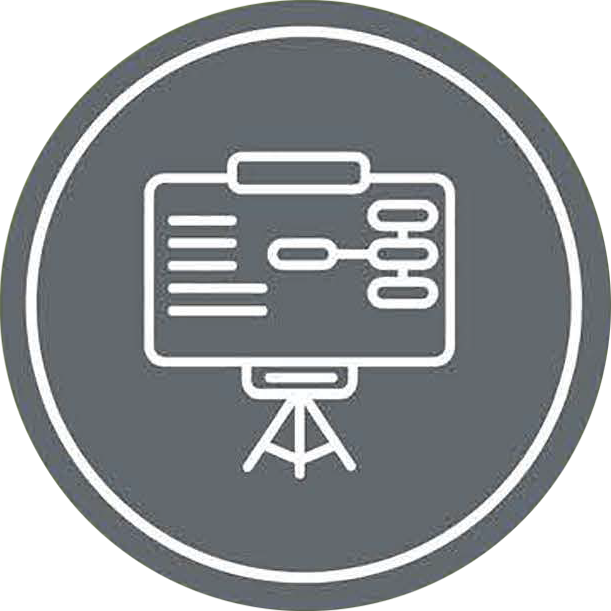 In-Depth Operations and Marketing Training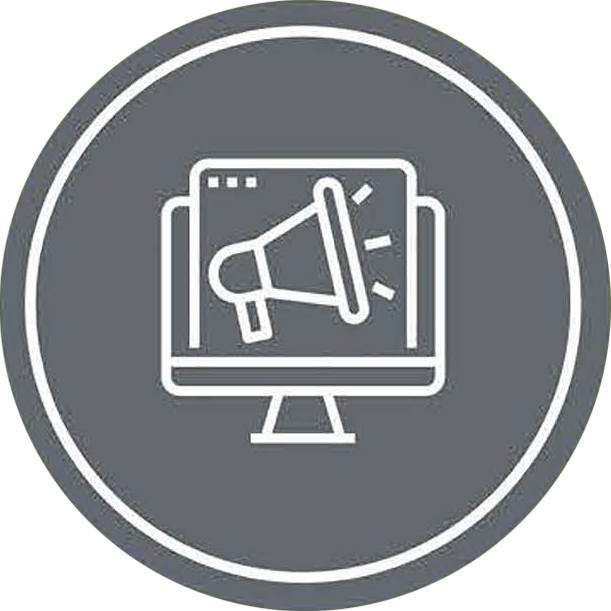 Marketing Systems to Help you Sell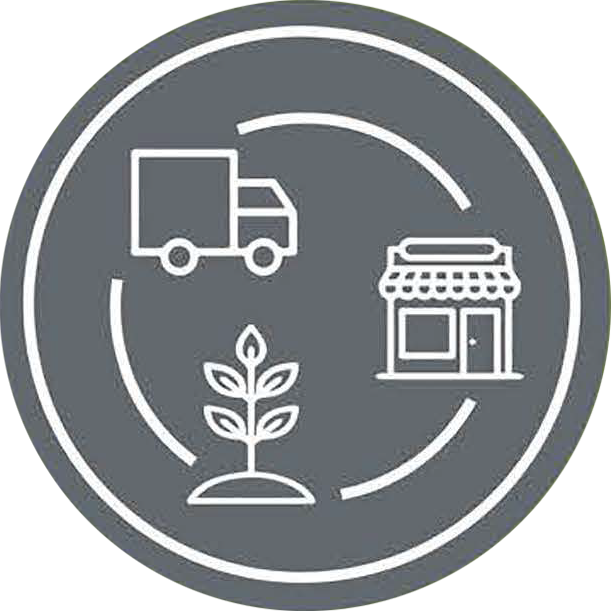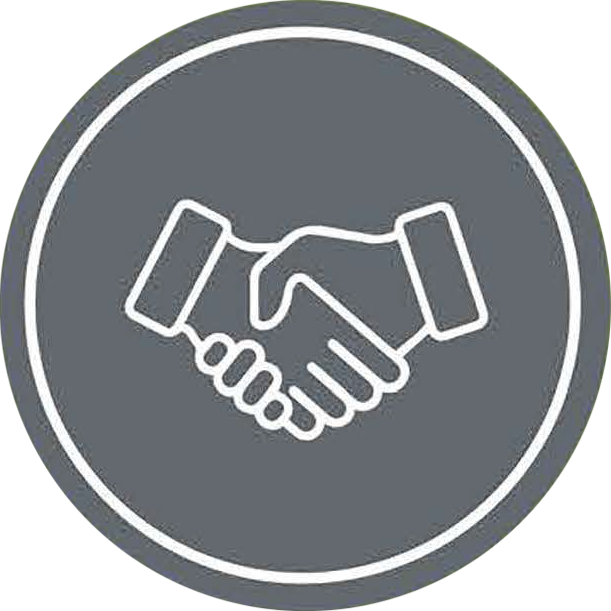 Close Vendor Relationships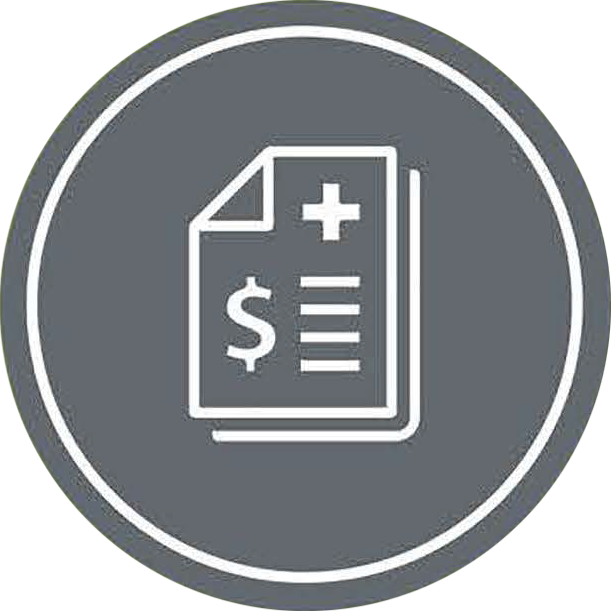 Centralized Billing System
We've built a system enabling you to part-time it or scale up without extra "paperwork overhead"
FRANCHISE FEES:

WHAT TO EXPECT! 
Average cost to start the business
Type of Expenditure
Amount
Method of Payment
When Due
To Whom Payment is Made
Initial Franchise Fee (see Note 7)
$30,000 - $30,000
Check or wire transfer
Upon signing the franchise agreement
Franny's Farmacy
Rent and Lease Security Deposit (see Note 2)
$1,000 - $8,000
Check
Upon signing lease
Landlord
Utilities
$250 - $1,000
Check, debit, or credit
Upon ordering service
Utility providers
Leasehold Improvements
$10,000 - $40,000
Check
As incurred or when billed
Contractors
Market Introduction Program
$10,000 - $20,000
Check, debit, or credit
As incurred or when billed
Vendors & suppliers
Furniture, Fixtures, and Equipment
$2,500 - $7,500
Check, debit, or credit
As incurred
Vendors & suppliers
Computer Systems
$1,000 - $1,500
Check, debit, or credit
As incurred
Vendors & suppliers
Insurance
$250 - $2,500
Check
Upon ordering
Insurance company
Signage
$2,500- $8,000
Check, debit, or credit
Upon ordering
Vendor
Office Expenses
$500 - $1,000
Check, debit, or credit
As incurred
Vendors & suppliers
Inventory
$30,000 - $50,000
Check, debit, or credit
Uppon Ordering
Franny's
Licenses and Permits
$400 - $1,000
Check
Uppon Application
Government
Dues and Subscriptions
$200 - $400
Check, debit, and/or credit
As incurred
Vendors, trade organizations
Professional Fees (lawyer, accountant, etc.)
$1,500 - $3000
Check, debit, and/or credit
As incurred or when billed
Professional service firms
Travel, lodging and meals for initial training
$3000 - $6000
Cash, debit or credit
As incurred
Airlines, hotels and restaurants
Additional Funds (for first 3 months) (See Note 3)
$20,000 - $30,000
Varies
Varies
Employees, suppliers, utilities
Estimated Total Investment
$138,100 - $252,200
Get In Touch and Follow These Steps: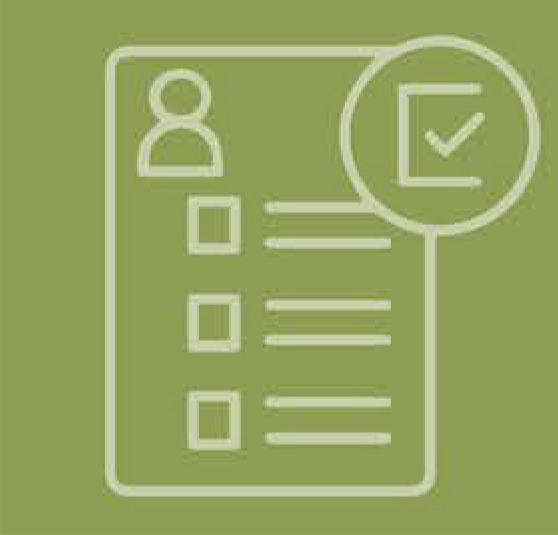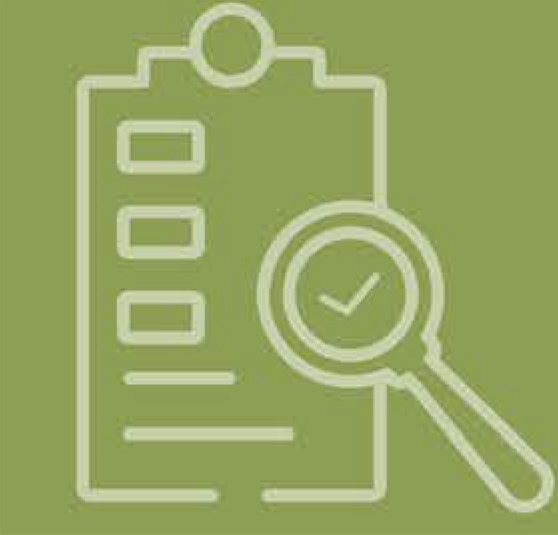 Complete Franchise Evaluation Form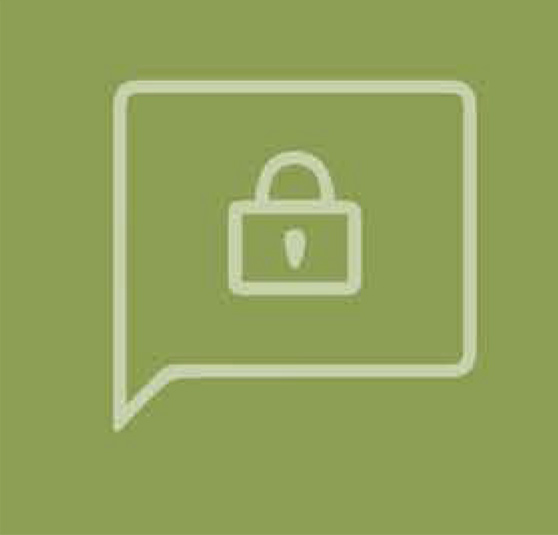 Review Disclosure Document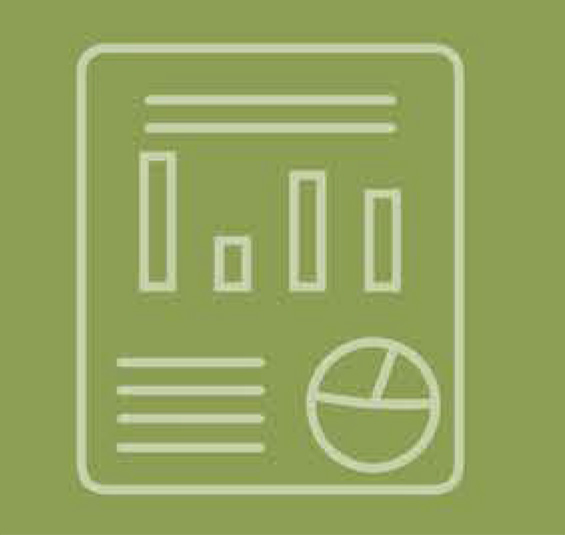 Complete Franchise Business Plan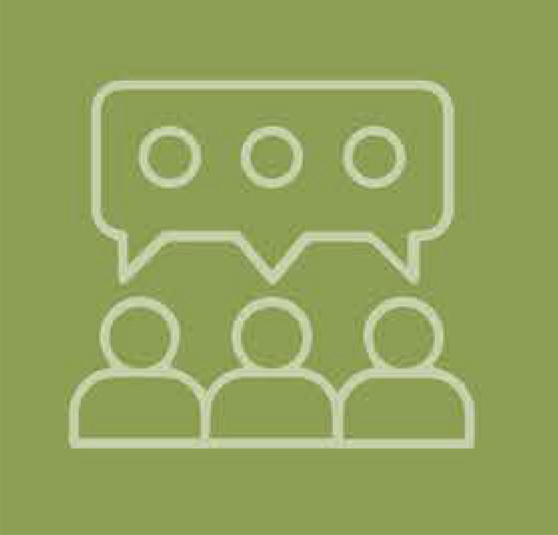 Discovery & Headquarters Meeting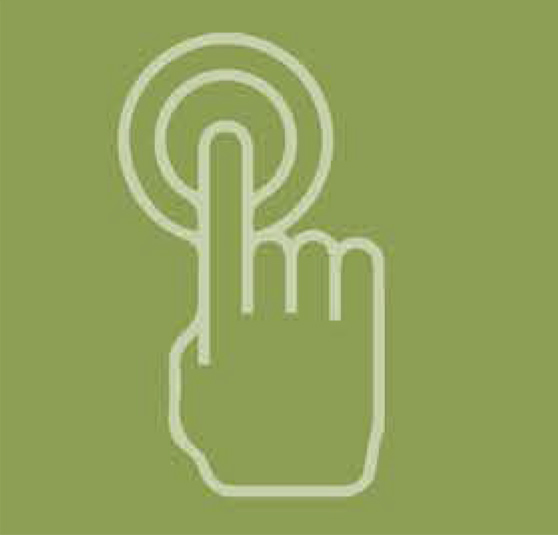 Franchise Agreement Review & Execution
What does the Franny's Farmacy brand feel like?
ONE WORD:
RESULTS

.
OVER THE PAST YEAR ALONE …
Filed Franchise Disclosure Documents (FDD) in August, 2019.
Immediately sold seven franchise units across five states.
Opened additional corporate stores.
Raised over $250,000 in private equity to accelerate our growth.
Built an in-house franchising team to support this new growth.
The Week In Cannabis: New York, Mississippi, Illinois, Mexico, High Times And More
JAN 10, 2020
YAHOO FINANCE
Men's Holiday Gift Guide 2019
DEC 20, 2019
SEASONAL MEMORIES
Women Leading The Cannabis Industry: "The pace at which this industry is developing is staggering", with Franny Tacy
Franny's Farmacy Opens New Dispensary in Athens, Georgia
JAN 7, 2020
FRANCHISING.COM
The Best Gift Ideas For Busy Moms
DEC 8, 2019
WE'RE FAR FROM NORMAL
FRANNY'S FARMACY IS HOME TO NORTH CAROLINA'S FIRST FEMALE HEMP FARMER
Franny Tacy, The First Woman To Farm Hemp in North Carolina
JAN 4, 2020
MINISTRY OF HEMP
First Female North Carolina Hemp Farmer Brings CBD Boutique Pop-Up to Bedford Square
DEC 13, 2019
FRANCHISING.COM
The Week In Cannabis: Brazil Regulates Sales, Michigan Starts Adult Sales, Lil Wayne Goes Green, Federal Agencies Move Forward