Meet Franny, the "Hippie in High Heels"
Franny was only four years old when farming made its first impact on her life. After her parents' divorce, her father moved to a cattle farm in Nashville, Tennessee. Franny loved visiting and spending time with the animals – chickens, cattle, even a peacock! – but more than anything, spending time on the farm brought her a sense of belonging. At a young age, she knew that she was destined for the joy of life on a farm – she felt it deep down in her bones.
After attending Northern Arizona University for her degree in Forestry and Tennessee State University for her Master's in Education, Franny poured herself into over a decade of experience working in the pharmaceutical industry. Even with a more traditional job, Franny's down-to-earth interests and free spirit earned her the nickname "the Hippie in High Heels" – she always had a foot in both worlds. After a move to Asheville, North Carolina, Franny's life continued on as she successfully worked in the corporate sphere. But something was missing: the joy.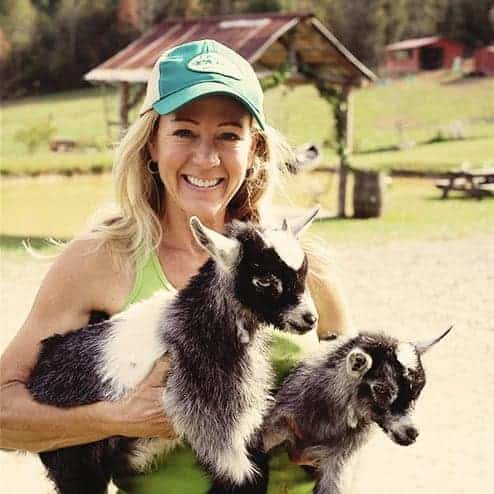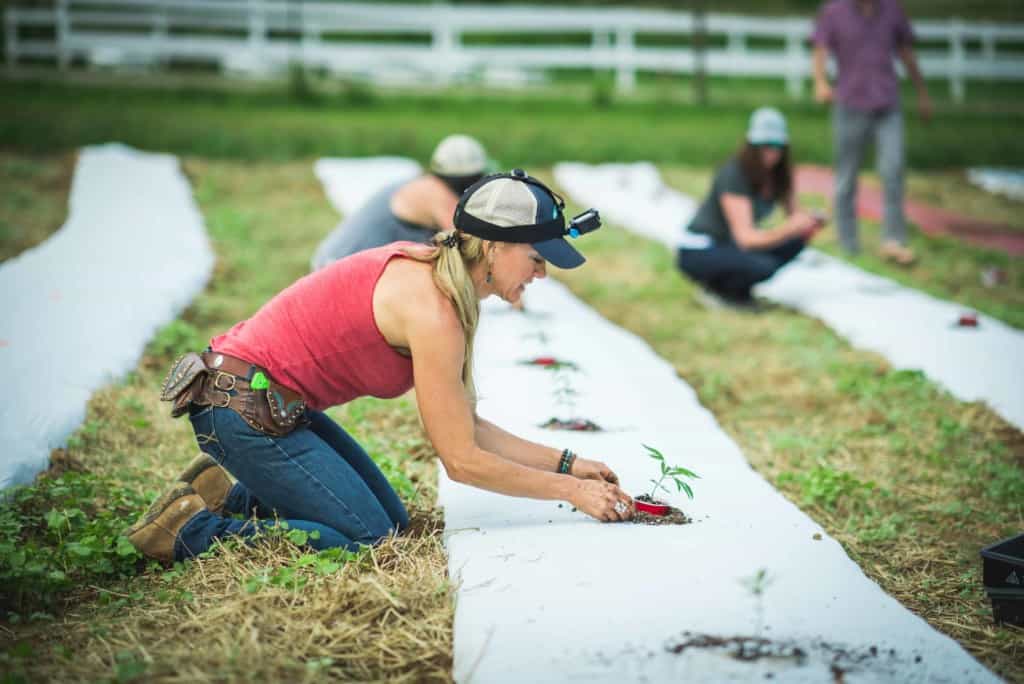 Eventually, she became so complacent with her day-to-day grind that she found herself on the precipice of taking a huge risk. She began to listen to the small voice inside that asked, What if life on a farm could also pay the bills?
So, at 41 years old, Franny did what few have the courage to do: she jumped. Franny and her family bought land in Leicester and went to work literally building her dreams from the ground up. After three long years of working both jobs, doing whatever it took to see those dreams realized, she was able to leave the corporate world and pour herself into Franny's Farm full time. The rest is history.
To know Franny is to love her. Her indomitable spirit is evident in how hard she's willing to fight for what she believes in, whether it's climbing Mount Rainier, or hand-raising a farm with only the fire of her dream to fuel her. But what makes Franny particularly special is her deep commitment to integrity. She fights for what she loves. Lucky for us, the joy in her heart comes through every product Franny's Farmacy produces. You can feel it deep down in your bones.
Just like the dreamy farm of her childhood, Franny's Farm is home to many animals – chickens, turkeys, sheep, goats, and a donkey. There are sprawling organic vegetable, fruit, and flower gardens, with a special bee garden to encourage pollination. The farm even invites locals to the "U-Pick" blueberry hill each summer.
Beyond the life growing on the farm, it's an event space, making it an agritourism hub of Western North Carolina. Franny's Farm welcomes guests from all over the world and boasts lodging, hosts weddings, and puts on sunshiney outdoor events like goat yoga and music festivals. The farm encourages visitors to explore, relax, learn, and make memories.
And, of course, Franny's Farm grows hemp.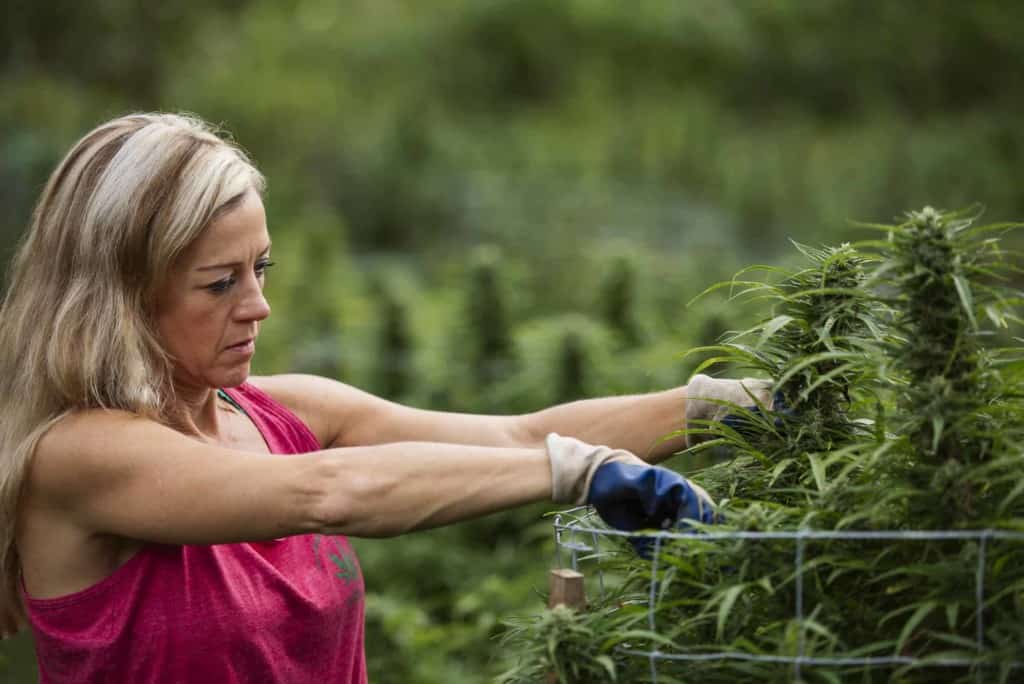 While the concepts of grit and hard work say a lot about who she is, Franny's accomplishments speak for themselves. In 2017, Franny became the first female hemp farmer in North Carolina, and ever since, she's been taking the scene by storm.
But being first wasn't enough. Franny wanted to cultivate a specific community of farmers with shared values who are dedicated to bringing quality products to customers. It was important to Franny that her hemp was traceable from "seed to shelf," creating CBD products that can be trusted for their purity and quality. Everyone who works at Franny's Farmacy shares her commitment to revitalizing agricultural communities and proudly exemplifying innovative teamwork. Hemp used in Franny's Farmacy is harvested by hardworking hands on Franny's Farm, then processed and packaged locally.
Her team bought into her vision of health, wellness, and quality, and it shows in every product.
With CBD rising in popularity, many companies have started to get into the game. For consumers, choosing a trustworthy brand can be daunting when there are so many unregulated options available. For Franny's customers, though, the decision is a simple one.
Franny's is a vertically integrated CBD company, and this is important for two reasons. First, with no manufacturing middleman, they're able to offer their customers a quality product at a reasonable price. Second, they prioritize the product itself, ensuring that every customer enjoys a safe, natural, regulated CBD experience. They're run by farmers committed to healthy products, not stockholders committed to profit. They control every step of the process from seed to shelf.
What else makes Franny's products better than most?
Their CBD flower is grown locally and organically outdoors on Franny's Farm and indoors with their greenhouse partners, and their CBD oil is extracted from those organic hemp plants. They never use fillers or unnecessary ingredients. They work with reputable manufacturers that operate in certified, inspected facilities. Best of all, they're setting the standard in the industry by offering a full-spectrum distillate in all of their products. Simply put? Rather than using "CBD isolate" (AKA, a single cannabinoid), Franny's products provide exposure to an array of cannabinoids, creating a more pleasurable experience for their customers.
And they don't stop there.
Beyond creating an excellent product, Franny's wants to ensure their customers are educated about exactly how to use what they purchase. Their staff is full of energy and eager to answer any questions customers may have. Having helpful personnel available has helped de-mystify the CBD experience for many consumers, particularly those over 60, who may have been turned off in the past by less professional CBD companies.
For Franny and her employees, connection is key: touching people's lives through education and understanding matters just as much as any other piece of the puzzle, and sets Franny's Farmacy apart as a true gem of any community.