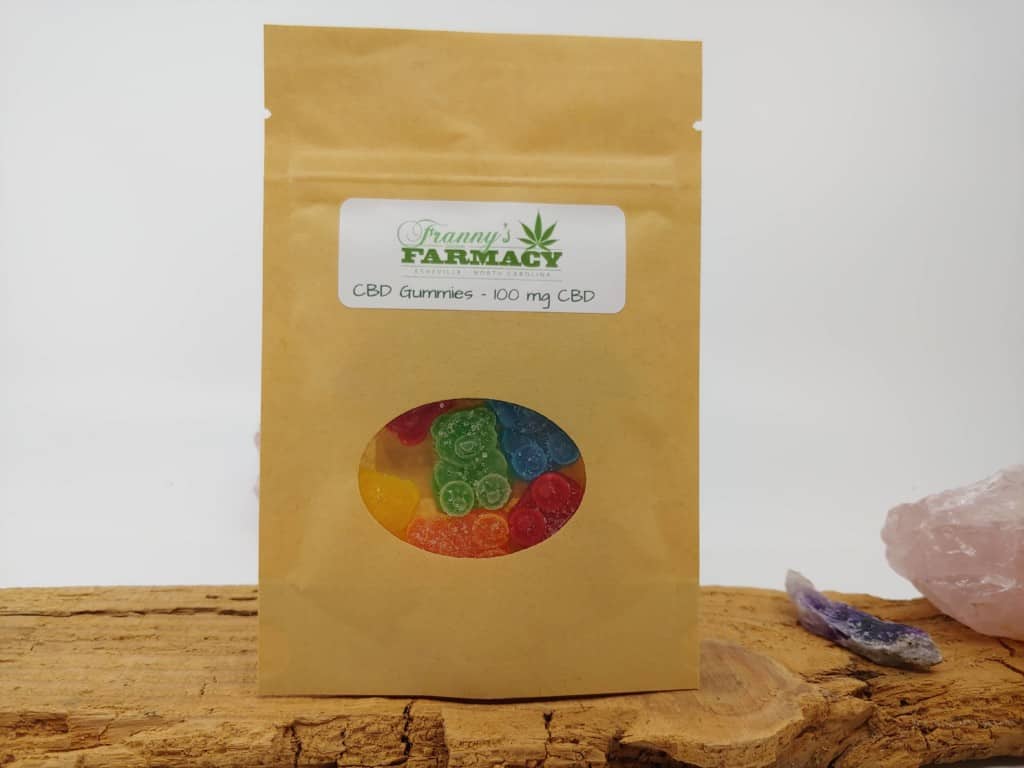 Manufactured here in Asheville with flower from our farm in Leicester! These 10 count jars of 10mg bears will help you relax and wind down from the day. Experience relief, while supporting our local hemp farmer!
Ingredients: Water, Gelatin, Cane Sugar, Natural Flavors (Strawberry, Orange, Lime, Cherry), Citric Acid, Vegetable Glycerin, Full Spectrum Hemp Distillate, Natural Colorant (Beet Juice, Annatto, Spirulina, Turmeric), Sodium Citrate, Organic Carnauba Wax, Sustainably Sourced Organic Palm Oil, Salt.
Recommended Serving: Each piece contains 10mg of CBD. Take 1-2 pieces at a time. Do not exceed 3 pieces every 6 hours. Store in a cool, dry place.