Franny's Farmacy 25mg-100mg CBD Massage Oil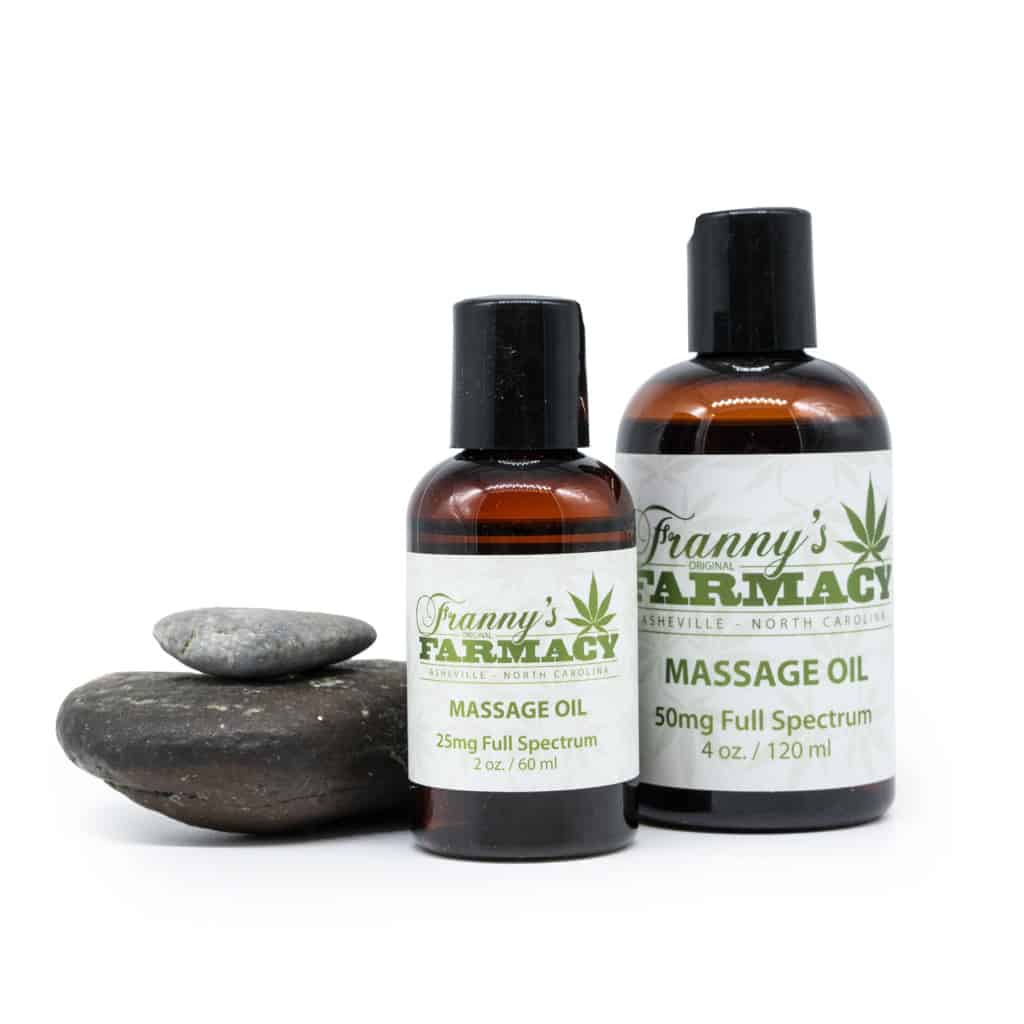 Our massage oil has full spectrum CBD distillate Grown Right on Franny's Farm and we offer 3 different sizes. Available in 2oz (25mg), 4oz (50mg), and 8oz (100mg) sizes. It doesn't leave an oily residue but penetrates very nicely.
Ingredients: Coconut Oil*, Hempseed Oil*, Olive Oil, Seabuckthorn Oil*, Avocado Oil*,Vitamin E, Evening Primrose*, Sunflower Oil*, Grapeseed Oil*, Almond Oil*, Full Spectrum Distillate, Herbal Infusion of: Alfalfa, Bilberry, Calendula, Green Tea, Horsetail, Marshmallow, Rosemary, Skullcap, Bladderwrack, Slippery Elm, Hawthorn Berry, St. Johns Wort, Ginko Leaf, Gotu Kola, Fennel Seed, Eyebright, Essentials Oils of: Clary, Sage and Cedar.
*indicates certified organic