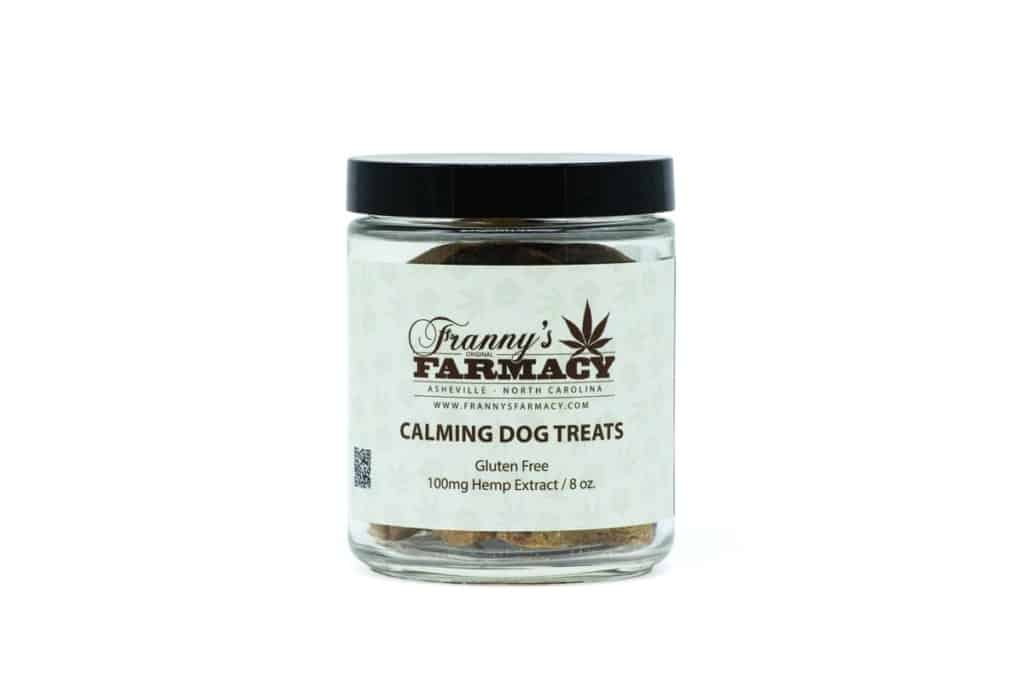 Our CBD Treats come in two different varieties… Calming and Joint Support.
Bliss your pet out on with our Calming Treats! No matter the event (thunderstorm, fireworks) or struggle (anxiety, pain), we have options to help your critter live their best lives. We all want the best for our pets, and these treats will help your pup get there. Each treat contains 5mg of CBD.
Your pup is paws-itively sure to love our CBD Joint Support treats for their natural, crunchy, creamy peanut butter flavor and joint support. Turmeric, pepper and CBD aim to relieve your pets joint discomfort and overall wellness of our furry friends. Each treat contains 5mg of CBD.
Ingredients – Joint Support: Rice Flour*, Pumpkin Flour, Coconut Flour*, Arrowroot Flour, Coconut Oil, Peanut Butter, Corn Starch, Whole Oats, Hemp Seeds*, Turmeric*, Pepper, Xanthum Gum, Eggs*, Honey, Hemp Extract, Potassium Sorbate
Ingredients – Calming:   Rice Flour*, Sweet Potato Flower, Coconut Flour*, Herbal Infusion (Coconut Oil, Lavender, Chamomile), Arrowroot Flour, Whole Oats, Hemp Seeds*, Turmeric*, Pepper, Xanthum Gum, Eggs*, Honey, Hemp Extract, Potassium Sorbate, & Lavender*
(*Organic Ingredient)